Latest news from Share the Care:

Tuesday 24th October 2023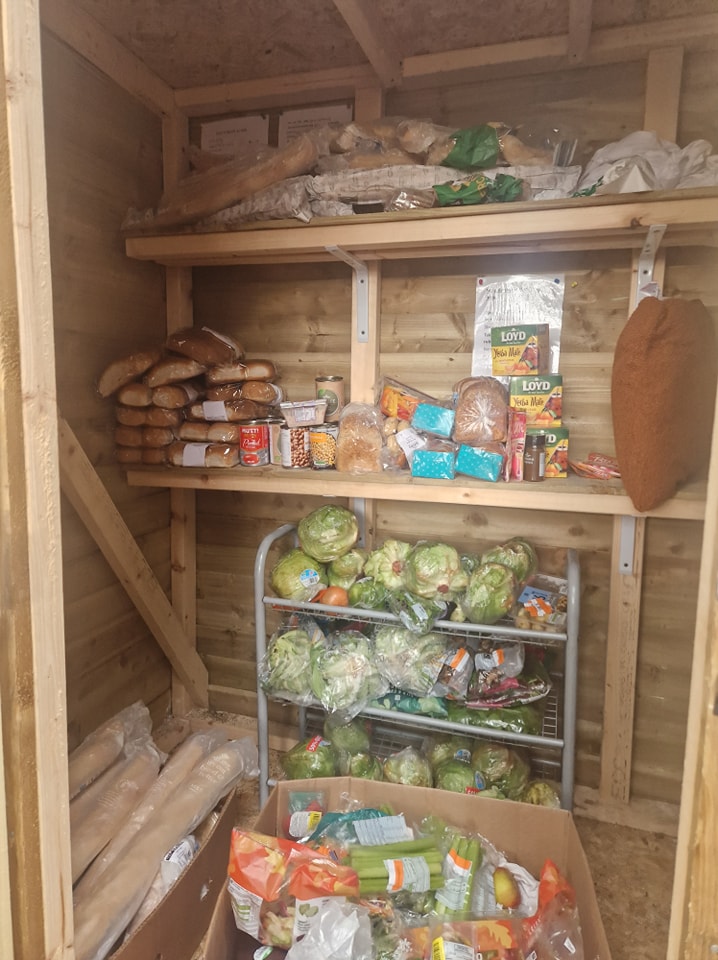 We donated quite a lot of food to Colne Citadel today. We are hoping to make this a regular addition to our growing list of recipients. They are a charity operating in a community centre in Market Place in Colne Town Centre, aiming to improve the lives of local residents by reducing social isolation in a safe, caring environment. They are open to all members of the community without prejudice – including those whose lives are affected by disability, mental illness or addictions.
The picture shows some of the food we donated today.
Wednesday 23rd August 2023
We are having an exceedingly busy summer, here at Share the Care. We have recently taken on more collections from more suppliers, and are trying to keep up with demand for our help, as more and more people seem to find it hard to make ends meet. Here's hoping that we can continue to meet demand.
Friday 12th May 2023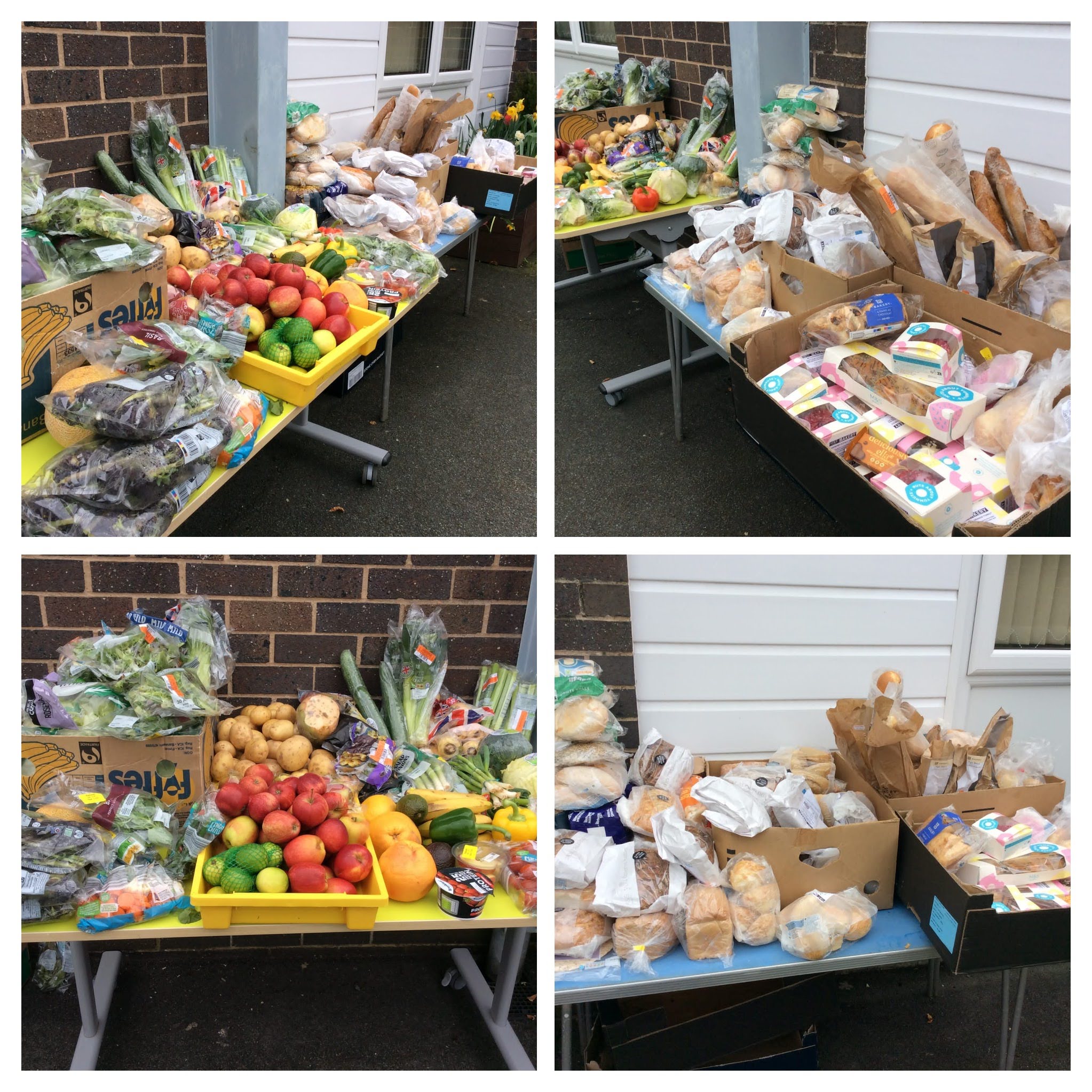 We are pleased to be able to support many Food Banks in our area.
The picture shows some of the food we are able to provide for one of the food banks, and how they display it for recipients to help themselves. Great Job!
Wednesday 15th March 2023
We delivered food to a new recipient today - the Harrogate Homeless Project. Following delivery, we received a lovely 'thank you' email. We don't often receive a 'thank you' directly, so it's always very nice to receive one following a delivery. In fact, it was so nice, I am including it below!
I am writing to you to thank you for the kind food donation that was dropped off at our day centre yesterday. Your donation will help the kitchen in the day centre to provide healthy and warm meals for the many people in need that access our services, as at present with the cost of living we do not solely cater for rough sleeper and homeless people anymore. Whatever cant be used in the kitchen will be given to people accessing the day centre as part of food bank services that we are starting to run now considering the high demand for help.
Again, I would like to thank you for the generosity and kindness you have shown us. Many thanks
Friday 10th March 2023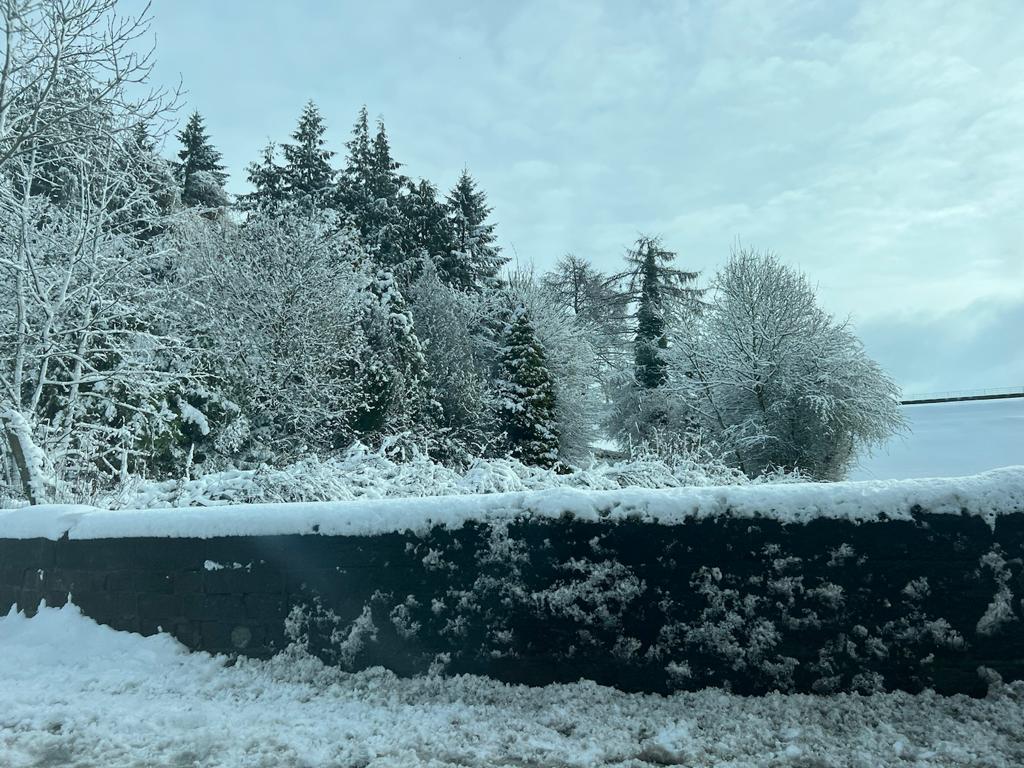 Despite the recent snowfall, Share the Care continues to collect and distribute food to those most in need. The snow did slow us down a bit today, but nevertheless, our trusty band of dedicated volunteers struggled through it and got the job done!
Well done to all our volunteers - without whom we would not be able to run this much needed charity!
Tuesday 3rd January 2023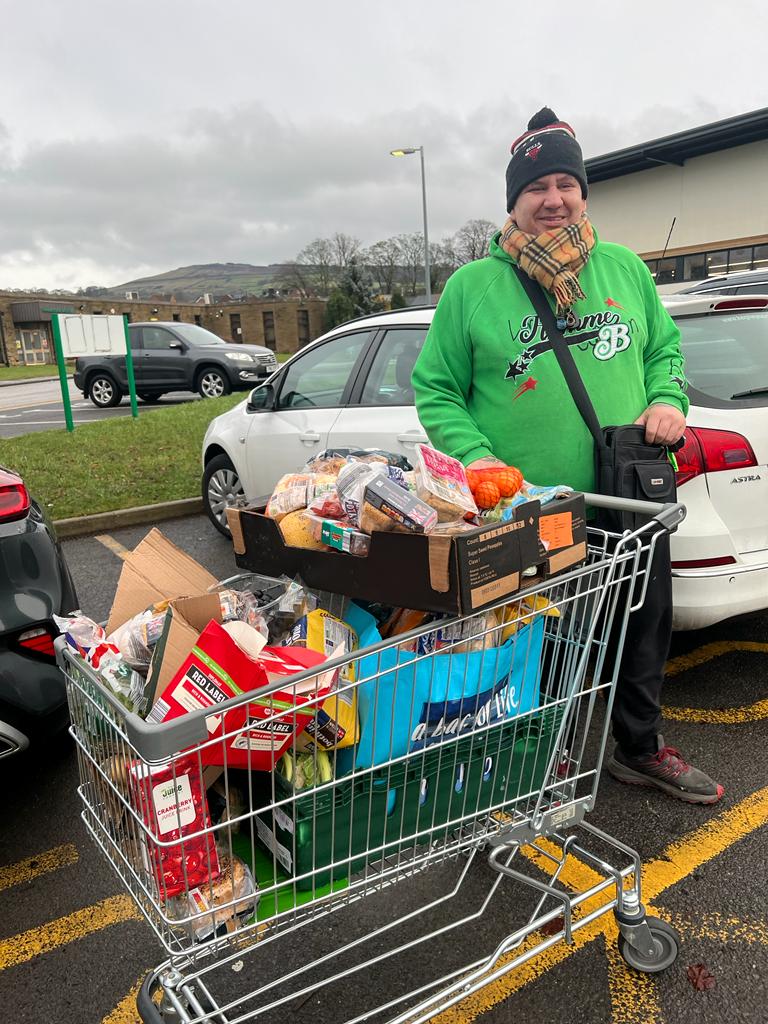 Happy New Year to everyone! It was an EXTREMELY busy period for us over Xmas and New Year, as we seemed to be one of the few charities still operating over the holiday period. This made it difficult to distribute the food we collected, but even more important that we did.
The amount of food we collected during the Christmas and New Year break was astonishing, but we still managed to put it all to good use in the community. Today, we were just finished collecting from Aldi in Silsden when we came across George (seen above, name changed), who had just done some shopping there. It turned out that he was in need of support himself, and we were happy to oblige by giving him a trolley load of food.
He was so very happy to receive the help, and he even sent us a 'thank you' text message just after. He's now on our list of people to receive regular help in the form of food. His text touched us, so we are including it here:
Yesterday I was in utter despair, my life is a little tough right now & I believe God made us meet today to restore my faith in humanity and for this I am very very grateful.
Wednesday 9th November 2022
We added another charity to our growing list of organisations that we regularly donate to, today. Staff from SELFA, a children's charity operating from Skipton, were happy to receive a delivery of fruit, vegetables, bread and cakes to help with their "Community Fridge" project, which opens on Wednesdays.
SELFA is a local charity supporting children and young people in Skipton and Craven. Their goal is to work towards a community where all children and young people are celebrated and know they belong.
Tuesday 3rd October 2022
So....We've been very quiet lately on the "news" front. This is primarily because we have been EXTREMELY busy with the collections from the old, and new stores. With collections from 6 stores now, it's certainly keeping us busy.
However, now would be a great time for us to thank all those stores for their continued support and generosity. So thank you ALDI (Barnoldswick and Silsden), CO-OP (Barnoldswick and Earby), MARKS & SPENCER (Skipton) and MORRISON (Skipton)!!
Tuesday 12th July 2022
Great News! We have now started collecting surplus food from two new stores - Aldi in Silsden and the Co-op in Earby! There's still plenty of people who are in desperate need of help with their weekly food - so this additional source of food will help us to "Share The Care" even more!
Monday 30th May 2022
Volunteers from Accrington Christians Together Food Bank collected a large consignment of assorted food and vegetables from us today. Thank you Accrington Food Bank for helping us distribute the food we collect from local supermarkets.
Monday,16th May 2022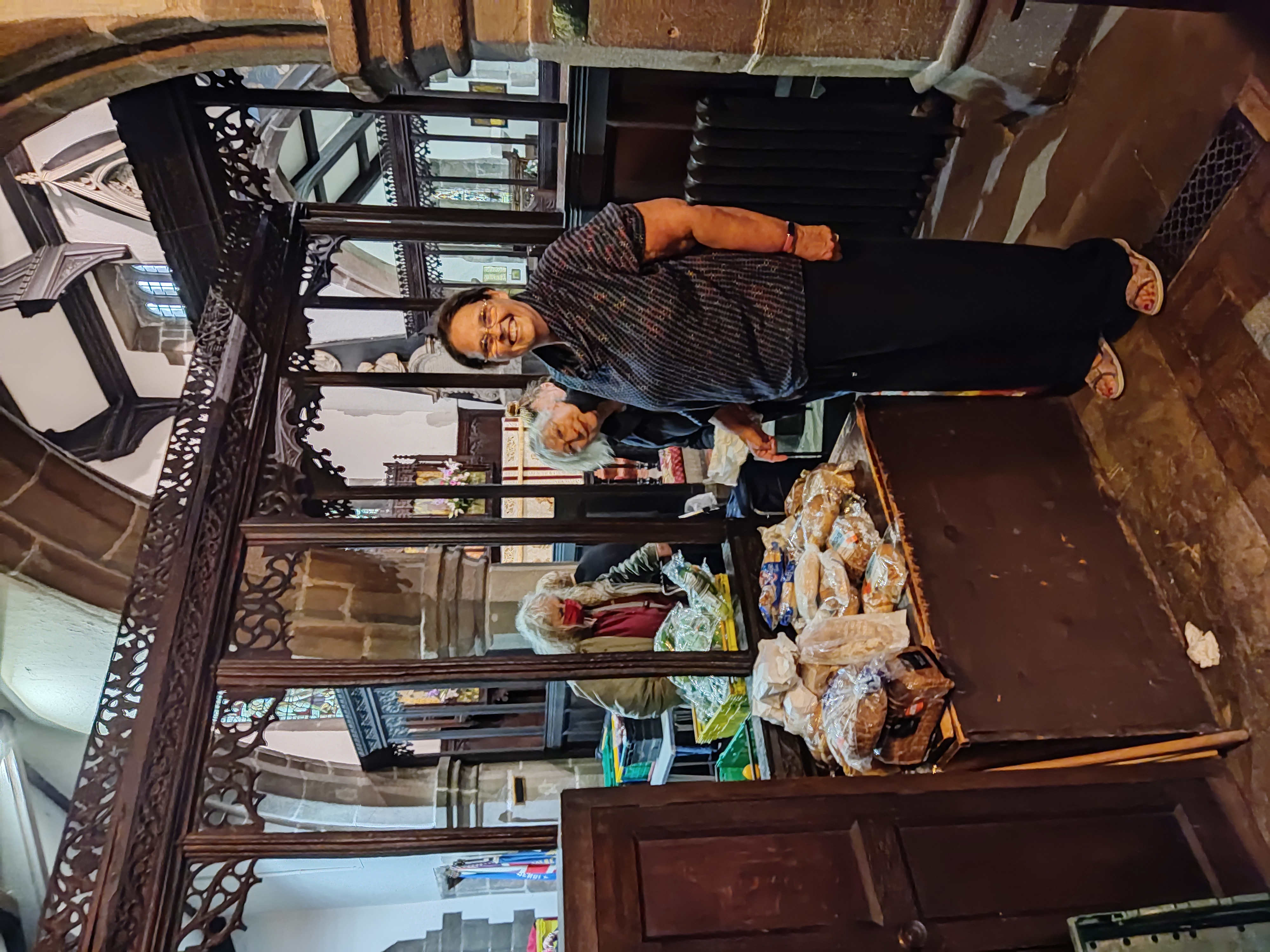 We delivered food to the Colne Food Bank again today. This food bank operates from St. Bartholomew's. They are open every Monday 10.30-12.30 in the church rooms at St Bartholomew's Church (Parish church) 28 Ivegate, Colne. Open to everyone!! No referral needed - just turn up!
Thursday, 21st April 2022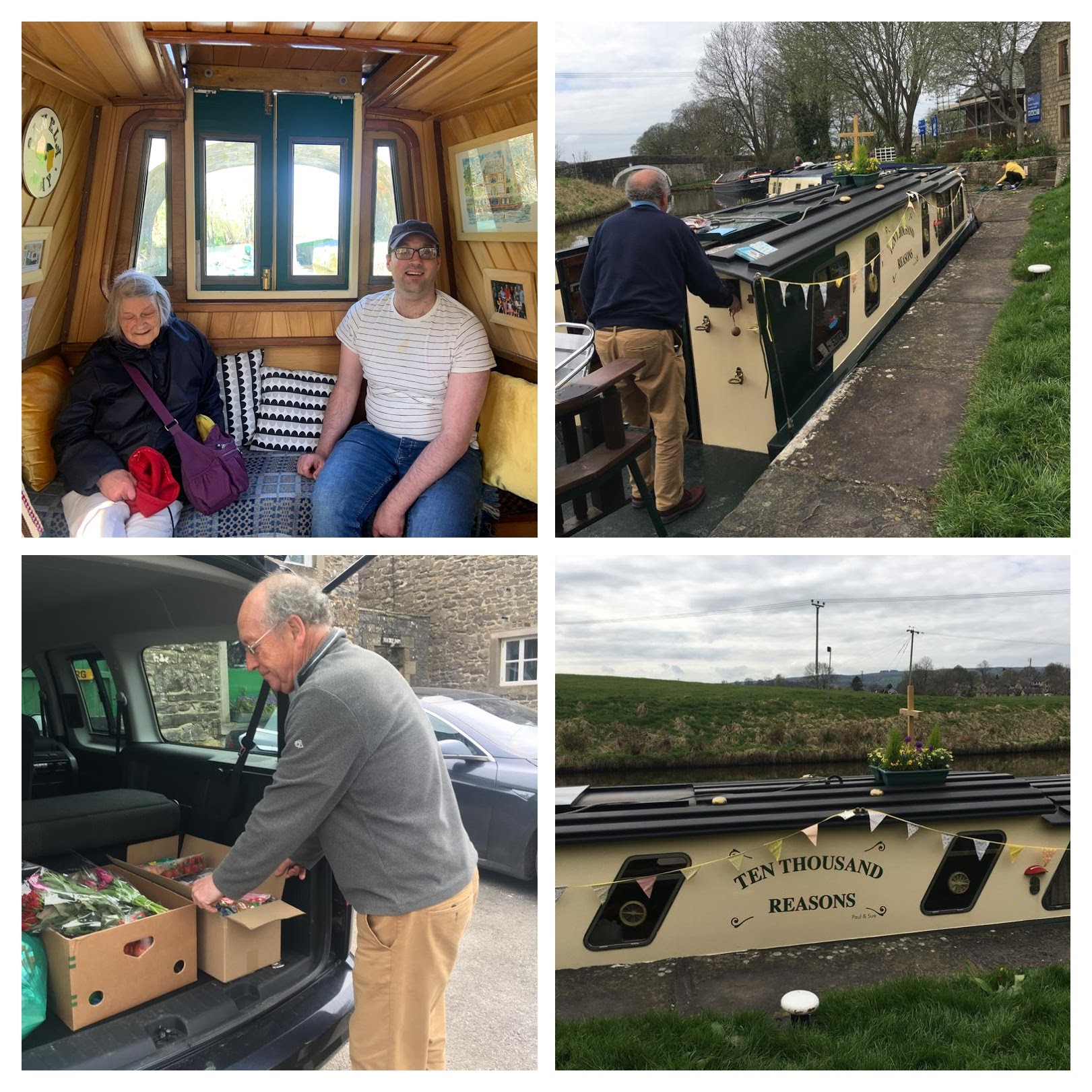 With the help of our friends at Canal Ministries, today we organised a trip for some of the people we help, along with some of our great volunteers.
Pastor Paul took us all on a short trip along the Leeds Liverpool Canal between Barnoldswick and Foulridge - aboard the "Ten Thousand Reasons".
Wednesday, 20th April 2022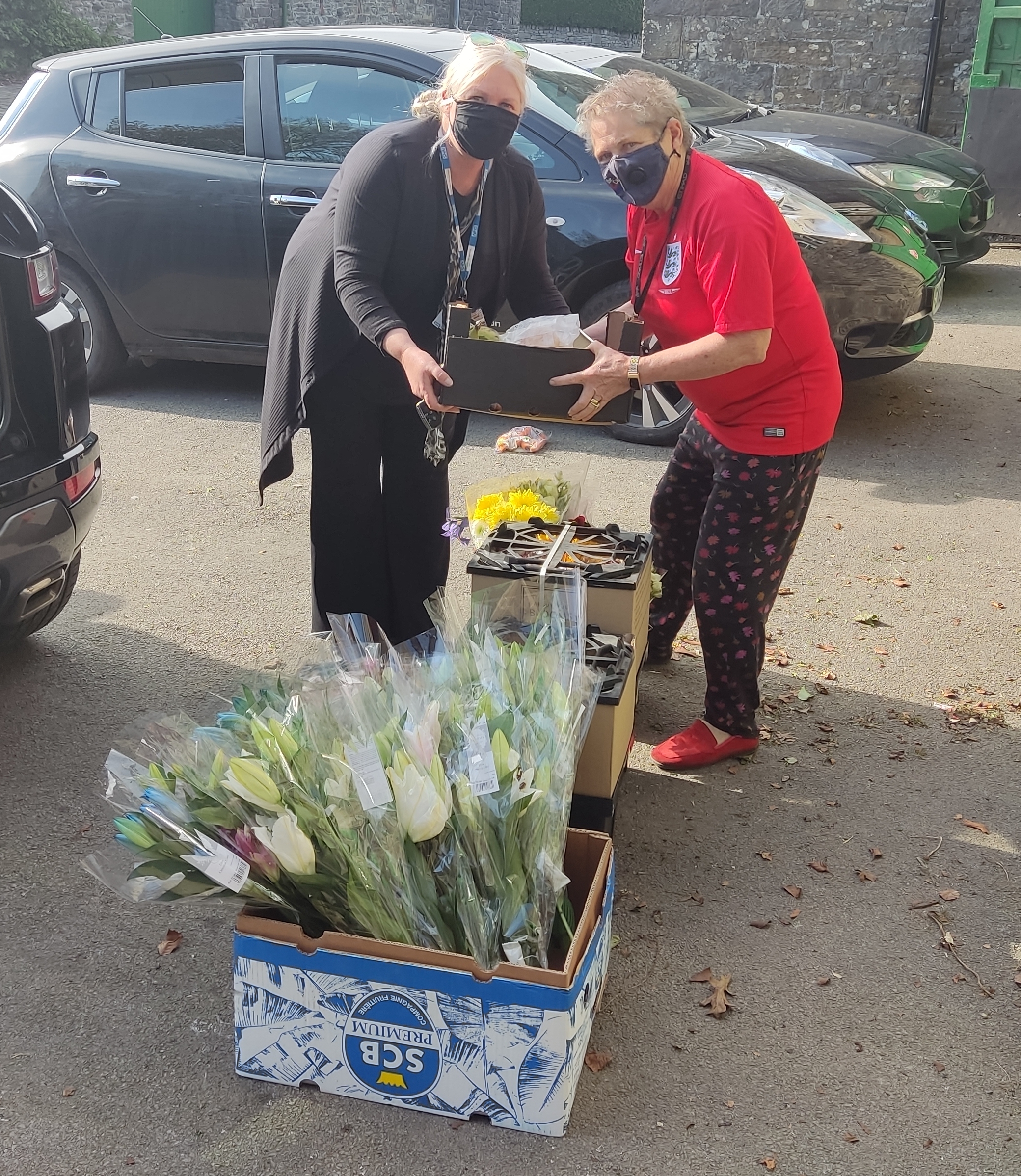 Today, we were able to donate lots of flowers to a representative from Bradford Royal Infirmary. We know they will be put to good use.
Monday, 4th April 2022
We delivered food to the Colne Food Bank again today. This food bank is now once again operating from St. Bartholomew's. They are open every Monday 10.30-12.30 in the church rooms at St Bartholomew's Church (Parish church) 28 Ivegate, Colne. Open to everyone!! No referral needed - just turn up!
Tuesday, 1st March 2022
We continued our support for Canal Ministries in Barnoldswick, again today. Canal Ministries prepare and deliver much needed food and supplies to people living on and around the canals up and down Britain - in this case, the Leeds-Liverpool Canal close to Barnoldswick.
Friday, 25th February 2022
We donated to a new (to us) Food Bank today. Volunteers from the Accrington Food Bank, operated by Accrinton Christians Together (ACT), Accrington came along to collect fruit, vegetables, bread and cakes etc. from Share the Care. It's always great to find a new organisation to help, and we were happy to help out, as it seems they needed the food, and would do lots of good with it.
Tuesday, 22nd February 2022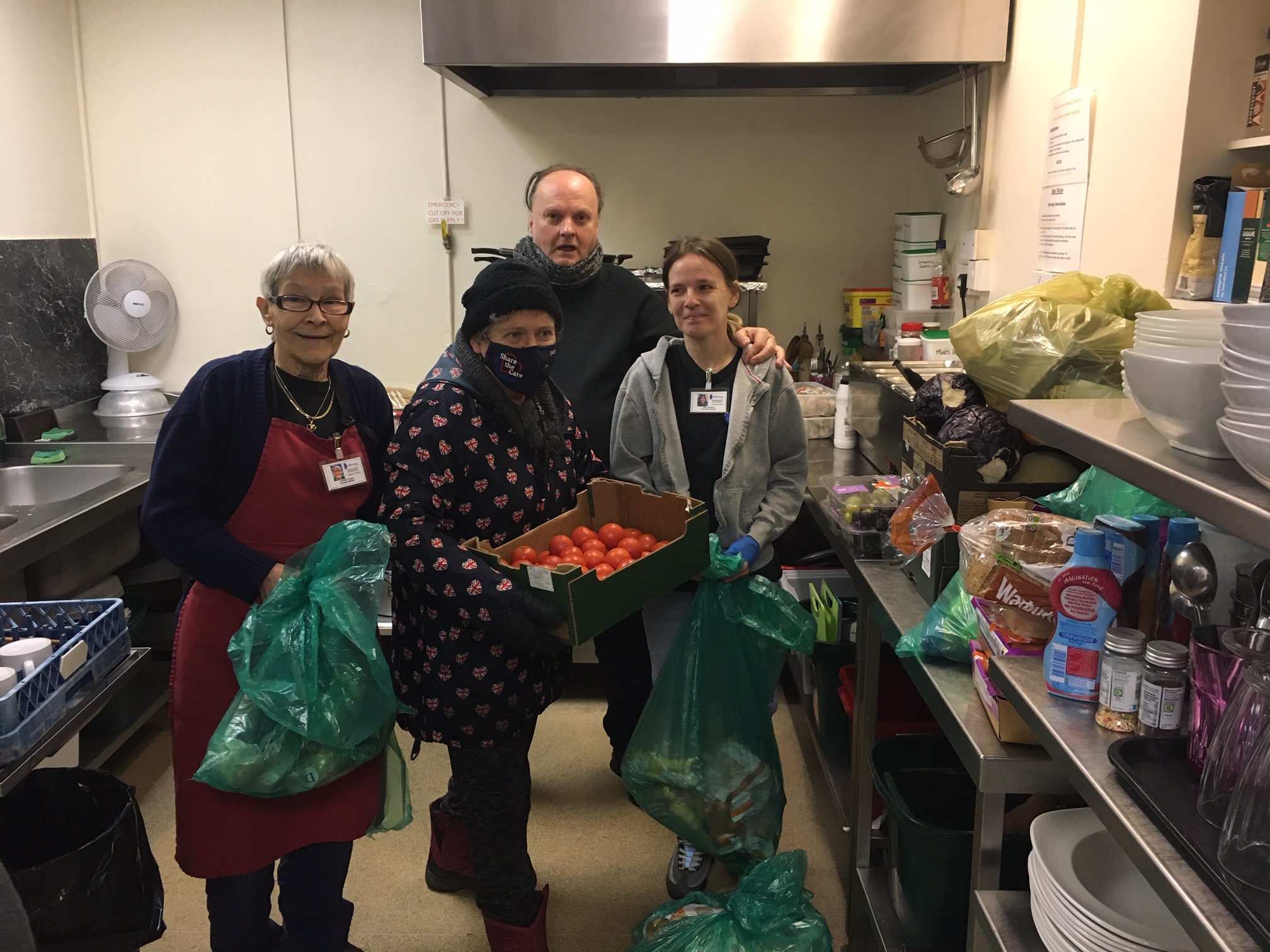 We donated to Open Door again today. Staff there were happy to assist us in unloading the fruit, vegetables, bread and cakes.
All of the food donated will be put to excellent use in preparing meals for their customers. The Open Door Centre provides low cost, nutritious meals in their community Cafe.
Friday, 4th February 2022
Today, we dropped off bread, cakes and vegetables at Open Door in Colne. We know they will put this to good use either in their subsidised meals or their free food parcels. Open Door has been on our recipient list for many months, but we are hoping to increase our deliveries over the coming weeks.
While we are posting this, we would also like to give a big thank you to our main donors: Co-op Barnoldswick, Aldi Barnoldswick, Morrisions Skipton and M&S Skipton. Without these stores' contributions we just wouldn't be able to achieve so much.
Thanks also, to all the customers of Aldi, Barnoldswick who generously donate items directly by placing them in the 'charity basket' at the store.
Tuesday, 18th January 2022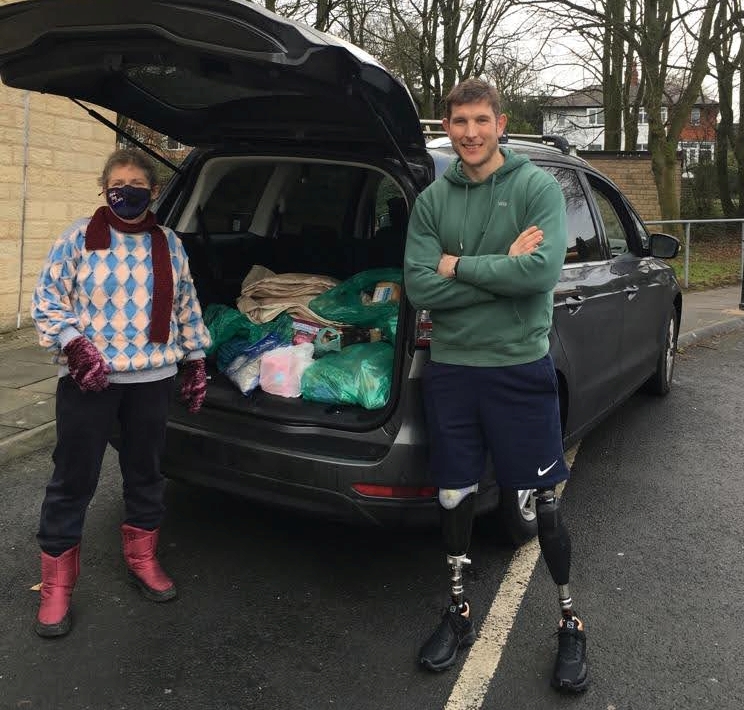 We are now helping veterans who take part in Op COURAGE - the Veterans Mental Health and Wellbeing Service. It's an honour and pleasure to help people that have risked and given so much for us all.
Saturday, 9th January 2022
Happy New Year to all our clients, suppliers and volunteers, from all at Share the Care. We look forward to another year of "Lending a Helping Hand"......
Monday, 20th December 2021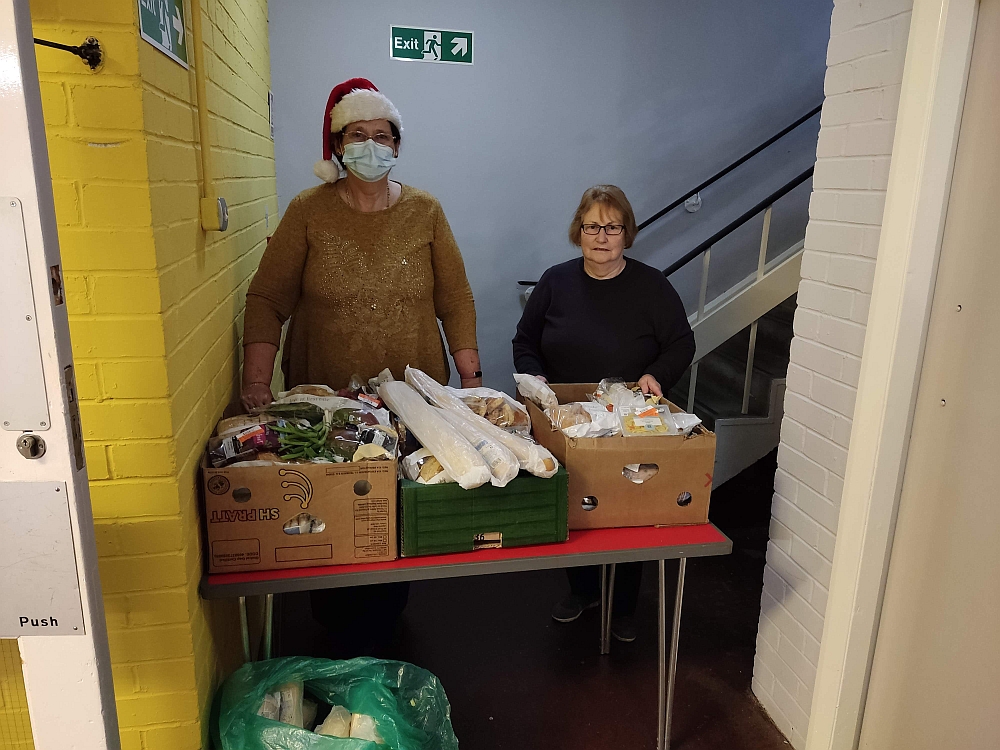 Dropping off more deliveries of food to many individuals, The Bluebell Centre and Colne Food Bank (see picture above) - just in time for Christmas
Friday, 17th December 2021
Today, we collected from Aldi, The Co-op and Morrisons. (Thank you all!) The food was all given away as soon as possible to dozens of individuals.
Monday, 13th December 2021
Delivered to St. John's Food Bank in Colne today. Our friends there are doing a great job helping to feed those in need in the area.